Ana is from Belgrade. A graduate from the Faculty of Law at the University of Belgrade. She is a member of Open Communication since 2014 and an executive board member since 2017. She was a debate trainer and an active debater for two years. Ana is an Anne Frank's House certified trainer and since the project "Historija, istorija, povijest – Lessons for Today", from 2018 she is the coordinator for Anne Frank Youth Network projects in Serbia. At the project "Model International Criminal Court – Western Balkans" she has been a legal trainer since 2016 and a coordinator for Serbia since 2017.  She has been trained as a legal trainer through the project "Model International Criminal Court" organized by Kreisau Initiative (Germany) and Foundation Krzyzowa for Mutual Understanding in Europe (Poland).
Jeneta Šabić is studying at the Faculty of  Law, University of Zenica. She participated in the Moot Court competition (human rights, international criminal law, criminal law at the European Court of Human Rights). She was a debate participant, as well as organizer of the debating competition at the University of Zenica.  She is a human rights activist, gender equality activist, non-discrimination advocate, as well as advocate for breaking stereotypes and prejudices in the transition period  both in Bosnia and Herzegovina and in the region countries. She works as a Legal trainer on the MICC WeB project since 2014.
Janet Ponjević is a 4th year student at the Faculty of Law in Rijeka. She is particularly interested in international law and human rights.
In 2014, she became a Peer guide of the Anne Frank traveling exhibition and after that she continued her work as an assistant trainer and eventually a Peer guide trainer.
She was a participant in the Model International Criminal Court (MICC WeB) in 2014, recently she took on the role of MICC WeB coordinator for Croatia.
Franjo became a Human Rights trainer for the Model International Criminal Court Western Balkans in early 2019. He has been working in human rights education since 2015, mainly through peer-to-peer holocaust education.
Franjo has experience in debate education and has been involved with various Croatian debate societies. He has a BA in French language and literature and Italian language and literature.
Maida graduated from University of Sarajevo Faculty of Law in 2011, where she took part in several research projects on the topic of human rights, including contributing to a digest of war crimes jurisprudence of the Court of Bosnia and Herzegovina. Since 2014, she has worked as a legal trainer for MICC in the Western Balkans region, Istanbul and Krzyzowa. After working at a law office, she has worked as a project coordinator at Humanity in Action Bosnia and Herzegovina, an international educational organization, working on several educational programs dealing with the topics of democracy, human rights and transitional justice. Maida is currently working as a legal advisor at Prava za sve (Rights for All) in Sarajevo, focusing on advocating for gender equality and women's rights.
Amir finished his undergraduate and postgraduate studies at the Faculty of Law of the University of Sarajevo where he's also currently obtaining his PhD degree.  He's especially interested in the areas of Constitutional, International Public and Criminal Law.  During his graduate studies, he got engaged in student activism working at the Student's Law Association of the Faculty of Law of the University of Sarajevo, where he was in charge of the Faculty's Debate Club as the Head of the Rhetoric and Debate Sector.  Subsequently, Amir became the Vice-President and President of the Association as well as the Student-Vice Dean of the Faculty. During that time, partnering with The Court of Bosnia and Herzegovina, he participated in organizing the First State Moot Court Championship of Bosnia and Herzegovina, as well as successfully completing the Trial Advocacy Program supported by the U.S. Embassy in Bosnia and Herzegovina.  As a coordinator, trainer or participant he attended more than fifty different courses, trainings, seminars and conferences in the fields of law, politics and youth engagement.  Amir's an MICC trainer since January 2019.
Soraja has BA in Political Science and International Relations with a minor in International Law (Sarajevo School of Science and Technology/ University of Buckingham) and MA in Human Rights and Democracy (University of Sarajevo/ University of Bologna). She gained experience while working for different NGOs and was actively involved in various projects dealing with human rights and transitional justice. She was a fellow at the Humanity in Action Fellowship program in Copenhagen, Denmark. For the past five years, her professional work has been focused on dealing with the past, memorialization, transitional justice, and education.
Danilo is from Belgrade, he is a 3rd year Law student at Faculty of Law – University of Belgrade, business-law course.
Since joining University he is practicing debate and he took part in several tournaments in Serbia. Also he was a member of the organization team of European Debating championship that took place in Novi Sad 2018. He was debate coach at Debate Academy in Teslić in August 2019 where participants were students from different Universities in Bosnia and Herzegovina.
He is a member of NGO Open communication, the main organization for debates in Serbia, and member of PR team.
In January 2019 in Sarajevo he took part in MICCWeB course for coaches, and will be legal trainer for prosecution, defense or judges team.
Zvjezdana graduated at the Faculty of Law in Zagreb. Since 2007 she is a member of the Antifascist Association of the City of Daruvar, and since 2013 she is active in education of students of  School of Economic and Tourism Daruvar as an associate, and during this time she has organized and collaborated on several project regarding human right, most notably yearly organization of Holocaust Remembrance Day  since 2014., organization of Anne Frank Exhibition in Daruvar, and several other projects.
She came in contact with MICC project in 2014 as a participant (as an associate of the aforementioned school she was a teacher participant together with the students from the school) in a session held in Zagreb from 14th to 19th April 2014, and again in a session held in Mostar from 13th to 18th March 2018. She was a participant of Model International Criminal Court – Seminar 2018 held in Belgrade from October 30th to November 3rd 2018.
In January 2019 she successfully finished the MICC Training of Trainer, afterwards working as a trainer during the 2021 Online Session.
Jasmin holds a diploma in Public Relations from the Department of Communication of University of Džemal Bijedić in Mostar, Bosnia-Herzegovina. Thanks to his strong commitment to fostering positive social change through facilitating and mentoring youth civic engagement projects, he has been involved in many non-profit organizations and civil society projects over the past 15 years. As a non-formal education trainer, he has taught and mentored youth in the topics of social media management, communication, media literacy and social entrepreneurship.
Jasmin has been working as a press trainer withn the MICC WeB project for a number of years.
Amina graduated at Faculty of Education at University "Džemal Bijedić", chemistry department. In March 2016 she became Peer guide of traveling exhibition Anne Frank and after it she continued her work as Peer guide trainer. In March 2019 Amina became country coordinator of this project in Bosnia and Herzegovina. Since January 2019 Amina has been part of MICC WeB team as Press trainer, and during 2019 she was country coordinator of MICC WeB as part of partner organization HERMES from Croatia.
Amina has been part of the MICC WeB Press Team on several sessions.
Nejra is a Legal Researcher and Analyst at the Atlantic Initiative. She holds a master's degree from the Faculty of Law, University of Sarajevo and the Faculty of Criminology, Criminology and Security Studies. She is currently a PhD candidate at De Montfort University of Leicester (UK) at the Institute of Modern History. The focus of her research is gender-based crimes, radicalization, violent extremism, international relations and geopolitics. She has participated in international and domestic conferences and has authored and co-authored several research papers on this topic. Nejra is an external associate of the Association Forgotten Children of War in Bosnia and Herzegovina. She is a certified trainer and in cooperation with international and domestic organizations from BiH and the region, has held trainings in the field of preventing and combating radicalization and violent extremism.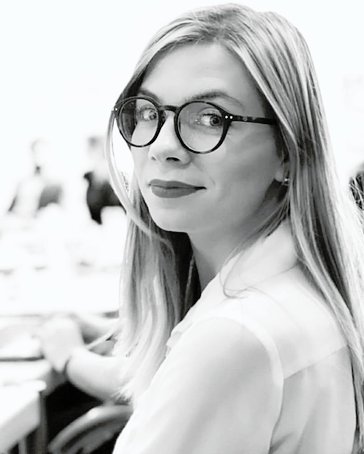 Ivana comes from Uzice, Republic of Serbia.She is currently on a fourth year of Law studies at the University of Belgrade. Since joining University she is practicing debate as contestant and adjudicator and she took part in two European Debating Championships in Novi Sad in 2018 and Athens in 2019 and many international tournaments as well. She is a member of the Debating Club within the Faculty of Law and NGO Open Communication. For the past three years she has been working in NGO Autonomni zenski center, which provides free law support for women who are victims of domestic violence.
She is a newcomer in the MICC family as she took part in a course for legal trainers in Sarajevo in January 2019. and then was a trainee at MICC WeB session in Sarajevo in November 2019.
Lina got involved in NGO sector in 2013, when she became active member of HERMES (Croatian Education and Development Network for the Evolution of Communication). Since then, Lina worked on many regional and international projects such as 'Anne Frank – A History for Today' , 'Anne Frank Youth Network', 'Historija, Istorija, Povijest – Lesson for Today',  'Model International Criminal Court Western Balkans' etc. Lina gained her training experience as peer guide trainer for the traveling exhibition and as a trainer for Memory walk workshops.  and as human rights trainer within MICC project. Within the project 'Model of the International Criminal Tribunal for the Western Balkans', Lina is a local coordinator for Croatia as well as a human rights trainer. As she holds degree in history and art history, she is very interested in history related project, especially when their aim is to counter nationalistic excluding narratives and build emphaty among people.
Zlatan is one of the founders of the Youth Center in Breza, a member of the Board of Directors of that organization, volunteered to manage and implement many projects of the Youth Center. Much experience and active membership in several NGOs. His professional experience of seven years in private video production has been in the positions of video editor, producer and journalist. In the course of his work experience, he successfully past training through practical work with the technical staff of National tv stations and also several Private Productions. For the last 15 years he has been involved in photography and graphic design. He has been a Press trainer at MICC WeB sessions since February 2019.
Adna is PhD student at criminal law department of Law Faculty, University of Sarajevo. She is working on her dissertation with the topic: "The position of vicitim in criminal proceedings in Bosnia and Herzegovina and comparative law". She is the winner of University award "Silver Plaque of the University of Sarajevo" for academic success achieved during the studies. As a person on managerial positions in European Law Students Association (ELSA) Mostar and national branch, she was the organizer and participant of large number of seminars, workshops, researchs and study visits with the aim of professional development and networking of law students and young lawyers in Bosnia and Herzegovina and Europe. Attending a several non-formal educations, special intereset Adna showed in social entrepreneuership and peace building activism. She completed the Young Women Peace Academy organized by swedish Kvinna till Kvinna Foundation within she was one of the authors of Peace Charter of Young Women of Bosnia and Herzegovina. Adna is engaged as a legal consultant in creating legal documents. She is a member of Legal Commision of House of Representatives of Federation of Bosnia and Herzegovina from the scientific workers quota.
Delila is a second-year MBA student at International Burch University in Sarajevo. Since 2016, she has been involved in the Life Skills Program implemented by World Vision BiH as a facilitator of curriculum implementation for children and young people. As a member of the Youth Advisory Group at the OSCE Mission in BiH since 2018, she has been actively working with the Mission on issues of importance to youth in Bosnia and Herzegovina. In 2019, after successfully completing the training of trainers, she became part of the MICCWeB program in which she plays the role of a human rights . She is the coordinator of the Peer Mentoring Program at the Source of Hope Foundation in Sarajevo. As part of the European Solidarity Corps, she stayed at the group ESC in Zagreb from August 2020 to November 2020. She is a scholarship fellow at the BOLD Program of the US Embassy in BiH and Network 20/20, where she is scheduled to leave in the spring of 2022. to New York at Buffalo University for a four-week intensive education on leadership and entrepreneurship with experts in the field.
Jovana is from Belgrade. She is a Master's degree candidate on the Faculty of Political Sciences in Belgrade, field International security. She has previously finished International relations on the same faculty. She is currently working for an international company, but her field of interest has always been Balkan with its' ethnic relations. During her studies, she has participated in multiple regional conferences and training programs that had one goal: reconciliation on Balkan. On those, she has realized that true reconciliation and trust-building can only start from the micro level. Thus, she found MICC Web as an excellent platform for this.
On MICC Web she has worked as an HR trainer. This was not just about shaking them during the morning and making jokes before they start dealing with the law. Those HR sessions were much more about making them realize that they all have similar stories, areas of interest and that border cross are cannot separate them and make them different. Even though she has participated as a trainer in a few sessions, but she says that some of the stories and thoughts that she has heard from youngsters changed her.
Tvrtko is a Croatian trainer and educator who works in the fields of Holocaust education, public speaking and facing history. He has been an MICC trainer since 2014, working both as a human rights trainer as well as a legal trainer. With over 17 years of teaching experience, Tvrtko tries to engage with complex topics in a serious yet approachable way. As an advocate of free speech and self-reliance he believes in teaching students how to stand up for their rights and beliefs while at the same time having understanding for the views of others. Tvrtko has a background in law and has worked as a trainer both in the Model International Criminal Court Western Balkans (MICC WeB) a project that brings together high school students and teachers from all over Bosnia-Herzegovina, Croatia and Serbia; as well as during Kreisau MICC sessions in Poland.